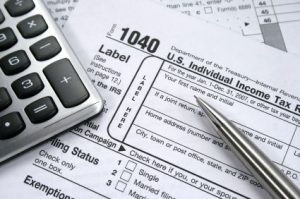 Taxes

View Photos
Mother Lode residents who have been procrastinating on their taxes, better check the calendars.
The deadlines for property taxes, state taxes and federal income taxes are either one or two weeks away, depending on which taxes a person is specifically working on.
Property tax payments must be postmarked by April tenth, one week from today.
There is a ten percent penalty for late property tax payments, plus a ten dollar tardy fee. If the property taxes still haven't been paid by June 30th, the charges will go up an additional eighteen percent.
As far as state and federal income payments, there are two extra days this year. That's because April 15th is a Sunday and April 16th is a holiday (Emancipation Day) in Washington D.C.
This means that the federal tax deadline has been delayed until April 17th. And in order to prevent confusion, California will also allow state income taxes to be postmarked as late as April 17th.