Urquhart Leaving Summerville For Big Oak Flat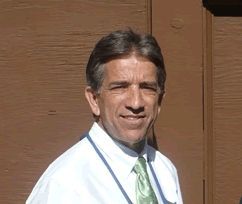 Dave Urquhart

View Photos
Groveland, CA — The Big Oak Flat-Groveland Unified School District has picked Dave Urquhart to be the new Superintendent/Principal.
Urquhart has been a Summerville High School administrator for 27 years, and currently serves as Principal. His new job will be a a step up, as he will add Superintendent responsibilities. Urquhart has also worked at Jamestown School, Calaveras High School, Cassina High School and Sonora High School.
Big Oak Flat Groveland School Board President Lori West says Urquhart will become the Principal/Superintendent effective July 1st. He was the unanimous choice among all five Board members. West notes that his contract will be approved at a later meeting. Urquhart will replace Jim Frost, who announced his resignation in December.