Yosemite Releases Five Preliminary Management Plans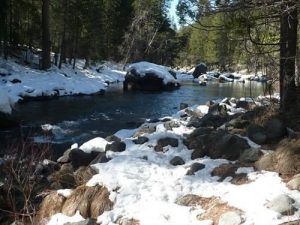 Merced River

View Photos
Yosemite, CA – Yosemite National Park announced the release of a workbook that details the five Preliminary Alternative Concepts for the Comprehensive Management Plan for the Merced Wild and Scenic River.
This is the first opportunity for the general public to see what the park has developed, incorporating scientific analysis and public comment over the past years. The five preliminary alternatives will be refined and become a part of the Draft Environmental Impact Statement (DEIS) for the Merced Wild and Scenic River Plan (MRP), which will be released in the fall.
The five Preliminary Alternative Concepts include plans to restore the river within the 100-year to 150-year floodplain. This would restore a minimum of 168 acres, or up to 336 acres.
Also addressed is the daily visitation within Yosemite Valley. The five plans range from managing a peak daily visitation within Yosemite Valley of 24,000 people, or a 17% increase down to 14,200 people, or a 31% reduction.
Yosemite Park officials say that public participation in the planning effort is vitally important. The park will be conducting six workshops this spring concerning various aspects of the plan. These workshops are designed to inform visitors and receive feedback about management issues necessary to complete the Merced River Plan.
Facilities, services and specific projects vary with each proposed plan and are detailed in the six megabyte Preliminary Alternative Concepts Workbook pdf file located on the nps.gov website here.
The plan that is chosen will establish the management strategy and actions for the next 20 years by modifying the General Management Plan. The plan is used to manage 81 miles of the Merced River, a federally designated Wild and Scenic River.
Each spring workshop will focus on a different and unique management concern that directly relates to the Merced River. The public is highly encouraged to attend all of these important workshops March 25th-May 13th.
For information on attending the workshop meetings, including online classes, visit www.nps.gov/yose/parkmgmt/mrp_meetings.htm