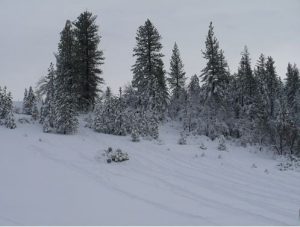 Snow at Little Sweden

View Photos
Sonora, CA — Despite the precipitation over the past couple of days, California's overall snowpack is still well below average.
This morning the California Department of Water Resources reports that snowpack water content is only 34 percent of average for the date. "It is almost too little too late," says Frank Gehrke, of the DWR about this week's winter weather. "To really gain significantly on a decent year, we'd need almost continuous storms through the end of March, and it doesn't appear that this is going to happen."
The northern Sierra is 38 percent of average, the central Sierra is 32 percent (includes Tuolumne and Calaveras Counties) and the southern Sierra is 34 percent.
The DWR reports that the reservoirs across the state are still filled pretty full from last year's wet winter. It is noted that water supply becomes more of an issue when there is back-to-back drought type years.