Denham Pushes For Selling Property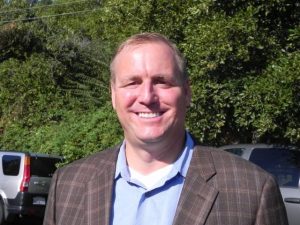 Congressman Jeff Denham

View Photos
Washington, D.C. – Congressman Jeff Denham's Civilian Property Realignment Act (CPRA) passed in the House and heads to the Senate. The act creates a nine member commission that will review federal properties and recommend specific actions to reduce the federal building inventory and efficiently house federal employees.

Rep. Denham's bill, The Civilian Property Realignment Act (CPRA), H.R. 1734, passed the House of Representatives yesterday by a vote of 259-164. According to Denham's office, the bi-partisan bill implements common-sense policies to help eliminate government waste and save billions of taxpayer dollars. CPRA will literally shrink the size of government and help ensure savings by selling or redeveloping high value properties, consolidating federal space, maximizing the utilization rates of space, and streamlining the disposal of unneeded assets.

Rep. Denham states, "In fiscal year 2009, the federal government wasted more than $1.7 billion in operating under-used buildings. This is outrageous," Rep. Denham is the Chair of the Subcommittee on Economic Development, Public Buildings and Emergency Management which oversees public buildings.

Rep. Denham added, "Unfortunately, under existing law, selling these vacant and underutilized properties is not easy – the process is too cumbersome and congested with red-tape. The Administration has tried, but realized it cannot achieve major savings without reform. My bill streamlines the process to sell these properties, eliminate waste and promote economic growth,"

The Office of Management and Budget (OMB) estimates that the commission could generate $15 billion in revenue from property sales, in addition to the billions more generated from future cost avoidance from simply owning less property. Within the first 180 days after the commission is set up, H.R. 1734 will generate $500 million in taxpayer savings.

Citizens Against Government Waste, the Howard Jarvis Taxpayer Association and the National Tax-Limitation Committee support the bill. Many industry associations are also in support of the legislation.
For more check out Rep. Denham's Blog Leasing Authority Investigation.