Newsom Announces Bulk Drug Buys With L.A. County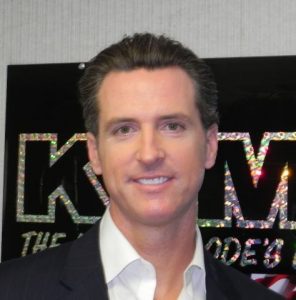 Gavin Newsom

View Photos
Sacramento, CA – California Governor Gavin Newsom celebrated his 100th day in office by unveiling a landmark move aimed at bringing prescription drug costs down.
On Wednesday, Newsom traveled to Los Angeles County, where its officials have agreed to, in partnership with the state, create a buying pool for bulk medication purchases through which they will be able to negotiate lower prices.
Newsom and L.A. County officials publicly announced the plan during a visit to a rehabilitation center where they say patients are suffering from ever rising drug prices due to corporate greed. He shared that state agencies, including the prison system and Medi-Cal together spend as much as $13 billion annually on drugs. In L.A. County, which has a population of 10 million people, annual expenditures for hospitals and clinics are running at an estimated $250 million.
The governor, who estimates the change in purchasing could ultimately save billions of dollars, noted that the first purchases are planned later this year once the purchasing framework is in place. "California is leading the nation in holding drug companies accountable and fighting prescription drug prices," he stated. "We will use our market power and our moral power to demand fairer prices for prescription drugs — and we will continue to move closer to ensuring health care for every Californian."
Upon taking his oath of office back in January, Newsom launched a series of what he calls "first-in-the-nation" actions to make health care more affordable. Those proposals specifically included an executive order to create the nation's biggest single-purchaser system for drugs with one of the stated goals of allowing Californians and private employers to be part of drug price negotiations with pharmaceutical companies.