Suit Filed By Prop 8 Supporters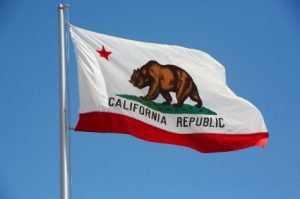 California Flag

View Photos
Proposition 8 supporters are using a two-prong approach to stop gay marriages. Today they filed a suit asking California's Supreme Court to stop same-sex weddings in the state and order that the voter approved ban on the nuptials continue. The suit calls for all of California's 58 county clerks, and state officials, to restore the enforcement of the state's constitutional amendment limiting marriage to a man and a woman.

"The man-woman definition of marriage, as passed by the voters, is still a valid part of our state constitution. Yet county clerks statewide are lawlessly defying that law by issuing gender-neutral marriage licenses. We are asking California's Supreme Court to restore the rule of law and the public's confidence in the integrity of the initiative process," said Andrew Pugno, general counsel for Proposition 8's official proponents.
According to Reuters, Theodore Olson, who represented the gay couples that challenged Prop. 8 in court, called the latest court filing "a desperate and frivolous act."
The U.S. Supreme Court earlier this month refused to hear the case on the grounds that the plaintiffs lacked standing.