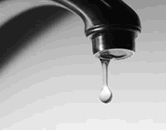 Water

View Photos
San Andreas, CA — It will cost more to turn on the tap for Calaveras County Water District customers. The District's Board of Directors have approved a rate increase for both water and sewer use. However, the jump is not as much as initially called for in the original five year plan. It called for a 69% water and 62% sewer rate hike.
Instead the Board approved a modified plan of Director Jeff Davidsons' by a 4 to 1 vote. In that plan water customers will see their bill go up by 57% for the next three years. Below is a breakdown of the water rate jump:
$9.88 each month in 2013 – 2014
$7.40 each month in 2014 – 2015
$5.11 each month in 2015 – 2016
*After that there will be no rate increase for the next two years.
Wastewater customer's rates will jump by 33%. In the first two years they will pay an additional:
$10.13 each month in 2013 – 2014
$8.53 each month in 2014 -2015
*In the third year all rates will be capped at $90 a month.
Board Director Bob Dean voted against the rate increases. General Manager Mitchell Dion says, "I wouldn't call it a band-Aid because it's a significant amount of money from the rate payer's perspective, but the reality is there is still a significant amount of work that will not get done. It will be more expensive to be doing it later than it is now."
The board also approved that money from the rate increases will be restricted to pay for only capital improvements. The board will need a four out of five vote in order to use the money for anything else.