Proactive Measure To Prevent Landslides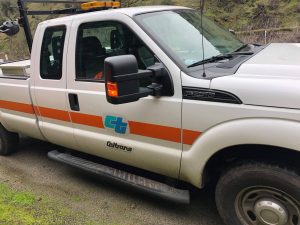 Caltrans Truck

View Photos
Tuolumne County, CA – Caltrans crews will be working on a section of Highway 120 in Tuolumne County to protect against possible landslides that could impact travelers.
Several months of restoration work to strengthen a slope on the highway, approximately five miles east of Buck Meadows; will be done by Caltrans crews to prevent further erosion and future rock and landslides. Steve Manning Construction out of Redding was hired by the state at a cost of $484,000 to make the repairs.
Starting Monday, April 15th, the work will run Monday through Thursday from 7:00 a.m. to 7:00 p.m. To lessen the impact on tourists heading to Yosemite National Park or other gateway communities, Friday's workday will stop at 3:00 p.m. The entire project is expected to wrap up sometime in June.
Due to flaggers directing traffic, delays could last up to ten minutes for motorists who are asked by Caltrans to watch out for workers and equipment while making sure to slow in the cone zone.