California Expands Medi-Cal.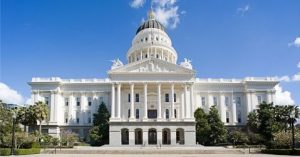 California State Capitol

View Photos
Sacramento, CA -The Associated Press reports the state Legislature today passed a major piece of the federal Affordable Care Act, opting to expand Medi-Cal to 1.4 million low-income Californians even as Republican lawmakers raised concerns about the program's future costs. Several Democratic lawmakers called the vote historic.

"We don't know for certain that this will contain the costs; that's certainly the goal. However, we also make sure that health care is not considered a privilege of the fortunate few but as a basic human right," said Sen. Mark Leno, D-San Francisco. "That's what we're implementing today. This is a big deal."
Republicans have concerns about whether California can afford it, especially once the federal government funding drops from 100 percent to 90 percent. Republican Assemblyman Tim Donnelly called the expansion a potentially debilitating move for the state's finances. "We are shackling future legislators to the decisions we are making here today," he said.
Democrats say a provision in the legislation will allows future lawmakers to reconsider the expansion if the federal government's share drops below 70 percent.