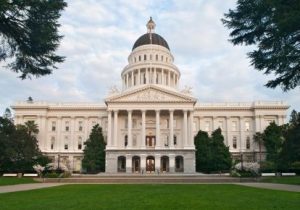 Sacramento Capitol Building

View Photos
Sacramento, CA – Cutting it close to the wire, Democrats have passed their over $96.3 billion dollar budget plan for the 2013-14 fiscal year. The Democratic plan was approved along party-lines in the Senate and Assembly today.
Senate leader Darrel Steinberg says the budget establishes a $1.1 billion reserve, aggressively pays down state debt and makes critical, targeted restorations of some of the worst cuts made during the Great Recession.

Steinberg says, "The people of California have had enough of gloom and doom, enough of the deficits, enough of the late budgets. With the voters help, we have passed a budget that's fiscally responsible and is one which we can be proud to support. We're paying down billions in debt, setting aside a robust reserve and taking a conservative approach to anticipated revenues to ensure fiscal stability. Yet we'll be able to once again provide dental care for three million Californians, to give more help to the often-forgotten mentally ill, and to secure career pathway programs to give our students better preparation for college and careers."
Republicans criticize the plan saying it's full of accounting gimmicks and fiscal time bombs like the billions of dollars in unfunded public employee pension liabilities.
Mother Lode Republican Assembly Member Frank Bigelow is against the budget plan saying it fails to control overall spending or address long-term debt and that Republicans were shut out of the process.
"As a rancher and small business owner, each and every year I budget for the future. I take into account upcoming projects and how employees and overall business health and longevity will be affected by my budgeting decisions," Bigelow said. "This budget doesn't address the needs of rural Californians or the ideas that Republicans have put forward to save for the future and pay down our massive state debt."
Now the budget plan is headed to the Governor's desk.