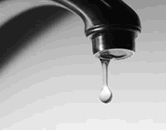 Water

View Photos
Calaveras County, CA — Calaveras County water officials say they can't keep putting a band-aid on the infrastructure problem and customer rates will have to go up. The end of May, the Calaveras County Water District (CCWD) announced a five year plan that will raise the rates of residential and commercial customers. Customers could see their bill jump each month by $11 for tap use and $10 for sewer in the first year.

CCWD Director of Financial Planning Jeff Meyers says, "It is a significant increase we agree with that. However, when you look at the age of our infrastructure, we need to reinvest in our infrastructure. Some of the pipes are 50 years old; we need to get out of the reactive mode where we send out crews after pipes break. We need to update the infrastructure so we can do more maintenance of systems and that will end up costing us less money in the long run."
Customers got a chance to speak out about the rates at a packed town hall meeting on Monday in Arnold. The next meeting will be Tuesday June 25 from 6:30 p.m. to 8:00 p.m. at the Black Creek Center in Copperopolis at 920 Black Creek Drive.
Meyers says at the meeting they break down the cost facing the District and the cost saving measures they have taken. He says, "We have taken significant steps to reduce our salary, wages and benefit costs. The bulk of the rate increase will be for capital improvement projects. We do have some increases like medical insurance, electrical, gas and chemical costs that we have no control over."
The last town hall meeting will be held in Valley Springs on Wednesday, June 26, 2013 from 6:30 p.m. to 8:00 p.m. at the Rancho Calaveras Clubhouse located at 3995 S. Highway 26.