Resurrecting Tuolumne County Water Agency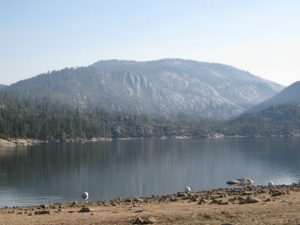 Pinecrest Lake

View Photos
Sonora, CA — Tuolumne County is planning to take a more active role when it comes to water issues.
This morning the Board of Supervisors took steps towards re-engaging the Tuolumne County Water Agency. It was noted that it will in no way be used to usurp the authority or responsibilities of the existing water districts in the county. The purpose is to provide a forum to discuss significant water issues facing the county, and increase the county's water credentials when speaking about issues with state and federal agencies.
The Board decided that at its June 4th meeting it will vote whether to approve correspondence with the State Water Resources Control Board regarding levels at Pinecrest Lake, establish a permanent Water Policy Advisory Committee, and direct County Counsel to issue a request for proposals to secure the services of a specialty water attorney.
County documents indicate that immediate issues facing Tuolumne County's water supply include Pinecrest Lake restrictions, the inability to secure a contract for water from New Melones, and inadequate groundwater supplies.
The vote to re-engage the Tuolumne County Water Agency was 4-0, as District One Supervisor Sherri Brennan was absent.