Twain Harte CSD Seeks New GM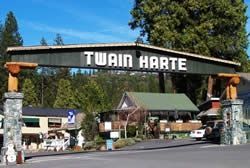 Twain Harte

View Photos
Twain Harte, CA — The General Manager of the Twain Harte Community Services District has resigned.
The District reports that Scot Moody has accepted a job with a larger water district. "Mr. Moody has done an excellent job during the last four and a half years and we are happy for him and his family," says Jim Johnson, District Board President. "The District is operating smoothly and it will continue that way until the new General Manager is in place."
Moody will remain with the District for the next 60 days.
"We will search for someone who can bring the leadership skills, and knowledge of the state and federal laws and regulations necessary for our continued success," adds Johnson.  
The THCSD serves 2,500 residents, has an annual budget of $3 million, and a paid staff of 14 employees.