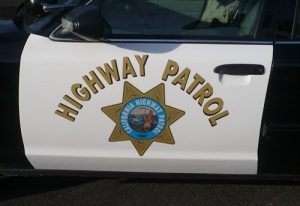 CHP Patrol Car Logo

View Photos
The CHP is on the way to a head-on crash on Highway 49 between Angels Camp and San Andreas. They report two cars collided near the intersection of Cosgrave and the highway. An air-ambulance has been called to the scene. There are reports someone may be trapped in one of the vehicles. Motorists will want to use caution in the area.

Click here for a map of the wreck site.
Update 1:30pm: The CHP has shut down Highway 49 and traffic is backed up at least a mile. They say a Lexus and an SUV hit head-on. There is substantial front end damage to the car and the SUV went 30 feet down an embankment and overturned. Two ambulances are on the scene. No word on injuries.
Update 1:50pm: The CHP reports an air-ambulance just took off from scene headed to Doctors Medical Center in Modesto with major injuries.
Update 2:05pm: The CHP reports one-way traffic controlled on Highway 49. They say another victim was taken by ambulance to Mark Twain Medical Center.
Update 2:35pm: The CHP says Highway 49 is open and traffic is moving freely.