3.9 Million Visited Yosemite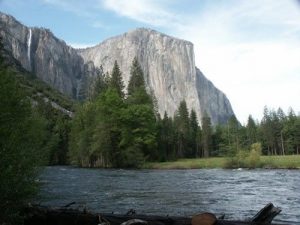 Yosemite - El Capitan

View Photos
Attendance in Yosemite National Park dipped slightly this past year.
Park officials report that 3,996,017 people came through the gates in 2012, compared to 4,098,648 in 2011.
Park officials are not concerned about the attendance drop. "We're thrilled that so many people from as close as Sonora, and as far away as Europe and Africa, come each year to visit Yosemite," says Spokesperson Scott Gediman. "We of course keep a visitor count, but we're not trying to increase visitors, or decrease visitors. Our job is to preserve and protect the park."
Despite the drop, it is still Yosemite's third highest attendance number when looking at data over the past decade.
It is unknown what led to the drop this year. The economy continues to be slow, and gas prices have been high. The waterfalls were also a little bit light because of the dry winter last year. The park has also had a steady stream of positive national media attention over the past several years. However, this past year a lot of the attention was on the hantavirus outbreak.
Yosemite National Park is a major tourist draw for Tuolumne County.