Mother Lode Congressman's Rebuttal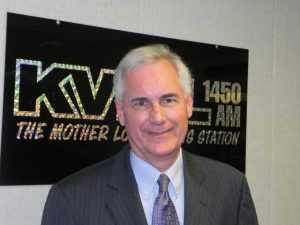 Tom McClintock

View Photos
Sonora, CA — President Barack Obama outlined his plans for the country in his State of the Union Address and a local representative gives his own rebuttal to some key issues.

McClintock was Thursday's KVML "Newsmaker of the Day".

Regarding the State of the Union address, McClintock stated, "I think President Obama's words have to be measured against his deeds over the past four years.
Taxes, spending, regulatory burdens, and the national debt are all much higher than when he took office — and the economy is no better off now than it was four years ago.
What we heard Tuesday night was not a change of direction, but an hour of the same failed policies, Leftist bromides and empty promises that we've been hearing from this administration for the last four years."
District Four Congressman Tom McClintock had this to say about the President's stance on immigration reform, "We already have a path to citizenship. It's a path that is being taken by millions of legal immigrants every year who are doing everything our country asks of them. They're waiting patiently in line and he's proposing to allow 11 or 12 million illegal aliens to cut in line in front of them."
The President also spoke about guns, climate change and streamlining government duties. McClintock held a Sonora Town Hall meeting in January and says many of the voters differed from the President's plan for the country.
McClintock says, "The folks who attended an overwhelming majority felt this country was on the wrong track and recognized that we have got to get our spending under control. This administration is showing far from any interest in doing that and is going in exactly the opposite direction. You know, taking bad policy and doubling down on it doesn't make it good policy and yet that was the entire essence of the State of the Union address."
The "Newsmaker of the Day" is heard every weekday morning on AM 1450 KVML at 6:47, 7:47 and 8:47am.