A Shot For Feinstein's Proposed Guns Ban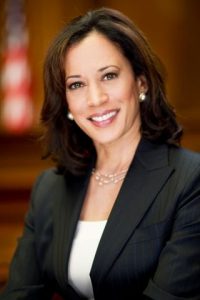 Kamala Harris

View Photos
Jamestown, CA — California's Attorney General praises the ban while people across the country and the Mother Lode rush to buy guns. California Senator Diane Feinstein has introduced the "Assault Weapons Ban of 2013. It would ban 157 types of military style assault weapons including ones that can accept a detachable ammunition magazine. Click here for an earlier story on the proposed ban.

California Attorney General Kamala Harris has praised the proposed legislation. Harris says, ""Senator Feinstein's renewed call to reactivate the federal assault weapons ban and to ban high-capacity magazines is in the best interest of public safety. These weapons of war are too often used to take innocent lives and do not belong on our streets. I was proud to stand with Senator Feinstein when she fought to restore the ban in 2004, and I am proud to stand with her again today."
There has been a jump in gun sales across the nation and right here in the Mother Lode. One gun store owner says business is booming. Connie Youngman owner of B Bar Y Traders says the possible ban has people flocking to her store to buy hand guns and semi-automatic rifles.
Youngman says, "They come in saying they're (federal lawmakers) going to take our guns away. They're buying them because they're afraid they're (federal lawmakers) going to ban them."
Youngman does not want to see any gun bans, but she believes California's gun laws will become the model for the nation.

Youngman says, "I feel that the rest of the nation is going to have to get caught up with our laws. They've (other states) always made fun of us because of our regulations, like only allowing ten round magazines. But it looks like the country could go that way and follow us. Feinstein pushed that through here and now she's trying to push it through to the rest of the county. I don't think it will be exactly the same as California laws, but similar. "