McClintock Provides Billion Dollar Relief Bill Details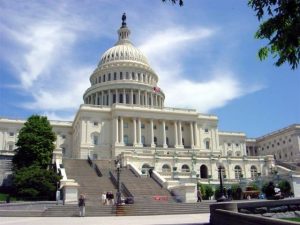 US Capitol

View Photos
Washington, DC — A detailed statement from District Four Republican Tom McClintock is available in his new blog available on myMotherLode.com.
As reported earlier in the news story "McClintock Votes No On Sandy Bill"
The U.S. House of Representatives passed a $50.5 billion disaster relief bill related to Super Storm Sandy.
The final vote was 241-180. It received the support of 192 Democrats and 49 Republicans. Congressman McClintock, voted against the bill. He states "the very real suffering of Hurricane victims who require immediate relief shouldn't be used as an excuse for rushing billions of dollars of unrelated, non-emergency spending through Congress."
McClintock said earlier that 90% of the money isn't slated to be spent this year, questioning why it is called emergency relief.
To read Congressman McClintock's blog click here.