Icy Roads To Blame For Crash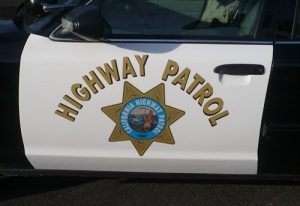 CHP Patrol Car Logo

View Photos
Tuolumne County, CA -The CHP reports a van went down an embankment and flipped over on Parrotts Ferry Road near the Porcina Way intersection. The accident happened just after nine this morning on the Tuolumne County side of Parrotts Ferry Road.

CHP Spokesperson Nick Norton says, "It was very icy this morning and the party was traveling north in a van when it started sliding into oncoming traffic. The driver tried to correct the van, but lost control and it went over the embankment. It went about 25 feet and rolled over." Norton adds, "We shut the roadway down for about an hour due to the icy conditions. A tow truck pulled the van up to the roadway and luckily no one in the van was hurt."
Norton says everyone in the van had their seatbelts on at the time of the crash.
Click here for a map of the area.