Public Hearing To Focus On Foothill Academy Renewal Charter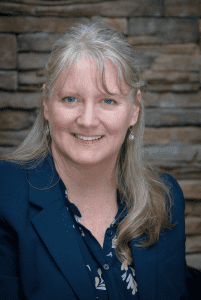 Cathy Parker Tuolumne County Superintendent of Schools

View Photos
Sonora, CA – Fiscal issues and decreased enrollment numbers are likely to figure in among findings posing challenges for a Mother Lode school seeking to renew its charter.
On Monday the Tuolumne County Board of Education (TCBOE) will hold a special meeting and public hearing at Sonora High School Library, which offers somewhat larger accommodations than the BOE offices, for the express purpose of weighing the pros and cons of renewing Foothill Leadership Academy's (FLA) charter for another five years. FLA is located in the Curtis Creek School District and like all other Tuolumne County public schools, falls under BOE oversight.
As reported here, last year former Superintendent Margie Bulkin reported what she termed as "serious concerns" over misuse of public funds and excessive spending that the FLA board and founders initially pushed back on before making amends.
Current Superintendent Cathy Parker says she and her staff have been reviewing the FLA renewal petition since receiving it on Feb. 6 in anticipation of the public hearing, which by law must happen within 30 days.
A Call For All Stakeholders To Weigh In
She emphasizes, "We want to hear from the public, parents, students, teachers, interested community members in the Foothill Leadership-Soulsbyville District where the original petition came from; Curtis Creek School District, where the current charter school sits physically; and any other school district or community member interested in expressing their level of support for the charter school and its renewal."
Asked how past issues with FLA may come into play, Parker says she and her staff are hoping that the FLA community understand that their oversight role is dictated by law. "It is a statement of fact, if you are using funds in an inappropriate manner and we are calling attention to it, it should not be taken personally," she states.
Overall, she points out, "We use a lot of tools and guides on what should be proper fiscal management, what is considered appropriate academic progress and what is the likelihood for continued success…based on fiscal solvency and academic progress."
The bottom line, according to Parker, is that there should be no surprises. "We have always said the same thing we have always said, which is we want compliance with the MOU and the charter petition as they have laid it out…do the things you said you were going to do. We want to see fiscal solvency. We want to see that you are operating in a fiscally sound manner as prescribed under law — and we want to see the academic progress that was promised in the petition."
Past, Current Performances Under Scrutiny
Among her office's considerations for or against staff recommending a renewal, Parker lists a school's current operating status, an examination of past practices, evaluations, performances in school finances, academics, and operations. "But ultimately, it is up to the county board to make that decision if they want to renew that petition for another five years or not," she stresses. In the event that the board votes not to approve the charter renewal, FLA still has the option of appealing to the state BOE.
One potential red flag Parker addresses is that the latest FLA enrollment numbers are down from 140 students to about 100. "Funding is tied to enrollment and so we are always concerned about fiscal solvency multiple years out. [Enrollment] has an impact on their bottom line — their fiscal health as well," she warns.
Among new considerations, FLA indicated plans in its paperwork for some changes in academic structure to introduce an independent study option. "That is something we have to evaluate — the likelihood of success in that endeavor," she adds.
Overall, she shares, "We are really going to pay a lot of scrutiny toward that fiscal solvency and the past performance of that…that has been a concern. We are also looking at academics. Are they moving in a direction in a consistent manner that demonstrates that they are providing a program that is as successful…as the districts that are surrounding [FLA]?"
In Support Of Charter Schools
Parker maintains that her office's approach to reviewing FLA's application is strictly facts and databased. "No one is against charter schools and no one is against FLA. It hurts education when those things are said," she states firmly. "[FLA] is not a corporation kind of charter but local community members who love their kids and wanted to provide a different educational experience, so I want to make sure that I protect this [renewal] process and that we give it as much unbiased evaluation as possible."
To that end, she confides, "I do not want to prejudice anything before we are through with our final evaluation…It's tough — these are people you see in the grocery store – and no, I don't want to hurt your kids…I am simply giving you the facts as they are."
She adds that as part of her office's due diligence, county BOE counsel Scott Holbrook is providing feedback. The agenda specifies that since the event is a "special meeting," members of the public who attend may address the BOE only as to the charter renewal. Doors open at 4 p.m. and proceedings should begin by 4:15. After signing up to comment, each public speaker will have three minutes to say his or her piece.