Blacked Out Car Draws Suspicion, Resulting In Arrest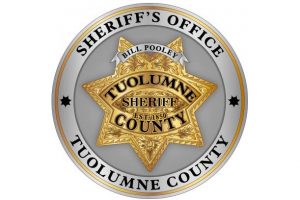 Tuolumne County Sheriff's Office Logo

View Photos
Columbia, CA – A black Mazda described as having "blacked out"  windows got the attention of several residents in a Columbia trailer park that then reported the suspicious car to local law enforcement.
Tuolumne County Sheriff's Deputies responded and scoured the Sonora Estates Mobile Home Park on South Airport Road around 9:30 a.m. on Monday. The sedan was located on that roadway and pulled over for having no front license plate and dark tinted windows.  The driver, 28-year-old Carlton Schuster, also did not have a license on him, according to sheriff's officials. While questioning Schuster, sheriff's officials report the deputy noticed a makeshift drug "toot straw," made from a pen shaft in plain sight inside the car.
A subsequent search of Schuster and the vehicle turned up a powdery substance suspected to be heroin and additional drug paraphernalia. Sheriff's officials relay that he claimed it was "fake dope" that he intended to sell.
Schuster was arrested and once at the jail, another search uncovered methamphetamine hidden in his clothing.  He was booked for the drug offenses and also on a parole hold. His bail was set at $25,000.
Schuster was arrested in November of last year on similar charges, as reported here.