Second Weekend In February Events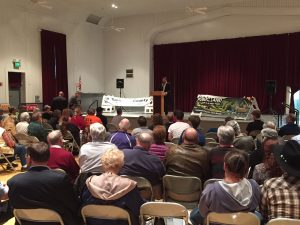 Candidates Night at the Sonora Opera Hall

View Photos
There are several plays and more events scheduled this weekend.
Friday Flix at the Sonora Opera Hall will feature 'Grease' on February 8th. The doors open at 6 PM, a costume contest begins at 6:30 and the movie starting at 7 PM. The first fifty people get a goodie bag. Details about other scheduled Friday Flix are here. The event is sponsored by the Sonora Chamber of Commerce and 2nd Saturday Art Night. This Saturday several Downtown Sonora shops and art gallerias will be open late and feature musicians and artists as part of 2nd Saturday Art Night.
Friday and also Saturday Sonora High's Drama department will preform Legally Blond at the Sonora High Auditorium. Next Friday there will also be a special dinner performance of the play at the Sonora Opera Hall. Details and ticket information are here. Tuolumne City Live has been performing Of Mice And Men, directed by Art Delgado. Performance details are here. This weekend only at Bret Harte Theater CSTARS! (Calaveras Sings Theater Arts Repertory for Kids) will perform Disney's Alice in Wonderland Jr. details are here.
The 18th annual Emigrant Basin Pack and Social Clubs Scholarship Dinner and Dance is this Saturday. The dinner at the Sonora Elks Lodge features smoked pork and pesto pasta. Tickets and more information are here in the events calendar.
In Murphys from 1pm to 4pm the 1st Congregational Church in Murphys will put on a Chocolate Festival with to-go boxes priced by the pound and 60+ varieties of chocolate delicacies. There will be chocolate fountains, wine available for purchase to compliment the chocolates and raffle baskets.
Saturday is a Sweetheart Supper at the Veterans' Hall in Valley Springs. The event supports the Calaveras Volunteer Center, the Valley Springs Youth and Family Center and the Valley Springs Optimist Club with a chicken in a barrel dinner, live music and dancing. Details are here.
Sunday is opening night for Sierra Repertory Theater's performance of A Chorus Line.
Creative Arts Support Team (C.A.S.T.), the group of parents supporting the programs of the Connections Visual and Performing Arts Academy at Summerville Union High School, is hosting its annual scholarship fundraiser, ENCORE. The event is held at the Sonora Elks Lodge.
The Tuolumne County Sheriffs Posse is recruiting for the Mother Lode Round-Up Rodeo Queen Pageant. Participants must be ages 16-24. The contest kickoffs Feb. 10th, details are here.