Accused Drug Peddler Caught Snoozing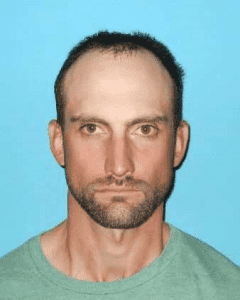 Jacob Hanna TCSO Booking Photo

View Photos
Sonora, CA — A patrolling deputy arrested an alleged drug dealer after catching him napping in a pickup.
Tuolumne County sheriff's officials say the deputy was taking an early morning cruise this past Saturday through a Jamestown apartment complex and noticed a female subject standing next to a truck parked in the 10,300 block of Preston Lane.
Stopping to talk with the woman, the deputy saw a male subject asleep on the passenger side of the pickup and knocked on the window to determine whether he was all right. Apparently startled by the sudden rapping on the glass, the man, later identified as 30-year-old Jacob Anthony Hanna of Twain Harte, opened the door at which point the deputy spied a syringe on the floorboard.
A subsequent search turned up individually packaged substances presumed to be heroin and digital scales. Arrested and booked into the Tuolumne County Jail, Hanna faces charges of felony possession and transportation of a narcotic controlled substance for sale; also misdemeanor possession of controlled substance paraphernalia. Jailers assigned him a $30,000 bond.