Calaveras Board Chair, Interim CAO Weigh In On Issues Ahead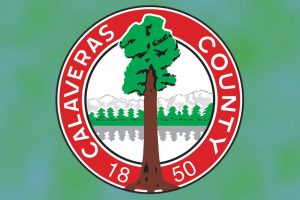 Calaveras County Seal

View Photos
San Andreas, CA — Clarke Broadcasting caught up with two top Calaveras County officials ahead of this week's meeting to get their thoughts about this year's priorities.
District 2 Supervisor and Board Chair Jack Garamendi emphasized that discussing and setting board priorities are indeed high on Tuesday's regular agenda. Specifically, the board will be providing staff direction for scheduling special study sessions so these agreed upon subjects can be given the necessary time to be researched and considered at depth.
He says that the supervisors designated the third meeting of the month for these sessions with the hope that the work being done then will keep the rest of the scheduled supervisors' meetings from jamming up and running into late night hours as in the past.
Interim Chief Building Official Coming Onboard
Garamendi adds that another immediate top priority at the meeting will be to name an interim chief building official to fill the shoes left by the Jan. 2 departure of Ed Short. After serving less than two years in the position, Short informed the board in a Dec. 19 resignation letter he was leaving to pursue "a new opportunity" in his career. According to the meeting documents, the matter will be discussed in closed session ahead of the board taking on the item under the consent agenda, where it will vote on temporarily bringing back Jeff White, a retiree who preceded Short in the position.
Plans are also now actively underway to replace CAO Tim Lutz, who departed ahead of the winter holidays. Garamendi shares, "The application period will end at the of this month and hopefully we will begin interviews in February and have someone onboard shortly thereafter…fingers crossed, we are looking at March or shortly thereafter to land somebody." He adds that the board is fully confident and thankful to have Manuel Lopez serving as the interim CAO. Lopez performed similar duties during the last transition between the retirement of Shirley Ryan and Lutz moving into the position. 
General Plan Update, County Center, Cannabis, Roads
Regarding the long-awaited and oft talked about General Plan update, Garamendi notes, "Certainly, I am sensing universal consensus amongst this board that we want to get this done…it is conceivable it could be done by midyear, depending on what changes the board wants to make, if any, and what input we get from the public comments."
Looking ahead to other hot topics, he continues, "We know we have ongoing facilities needs…our county buildings are old and leaking and we need to upgrade that." In a related consent agenda action, the board expects to approve continuing emergency contracting procedures to repair skylight structures on the roofs of government campus Buildings A, D, and E.
Garamendi  comments, "I would imagine that cannabis is going to come back up, and the board will decide is this an issue that we want to take on and if so, how do we want to do it." Too, he adds, "The Butte Fire continues to be an issue…we need to finish repairing the roads. We feel fortunate that we have been able to settle with PG&E — and therefore have the funds to do it — and we just need to go through that process and execute."
Interim CAO Chimes In
Lopez, who admits this week he is still getting caught up with some of the day-to-day backlog, shares, "When I got here, I had the opportunity to meet with Tim Lutz for a few days…see the changes he has made and I think that there has been so much progress  made over the past two years that it really is heartwarming to see the positive steps that we have taken." Among these, he notes is the county's decision to build "rainy day" reserves and add an economic development department.
As San Joaquin County's CAO, Lopez says he never saw the level of the last recession hit as it did in many other counties. Calaveras is striving to attain more financial security is important with another economic downturn likely in the coming months. "My crystal ball, which is really murky, says it is probably going to be this year — in 2019. It is not going to be — I hope — nearly as bad as it was in 2008 and 2009,  but it is going to have an effect and we have to prepare for that," he states.
When he was last with the county Lopez says the cannabis issue was front and center and kept other important things — like the General Plan update — from getting enough attention. "The ban is now in place but there's a lot of loose ends that need to be followed up with…and it is a new board so that board may choose to do other things," he adds.
Tuesday's meeting beings at 9 a.m. in the government center's supervisors chambers (891 Mountain Ranch Road) following a one-hour closed session.