Garamendi Will Lead Calaveras Supervisors In 2019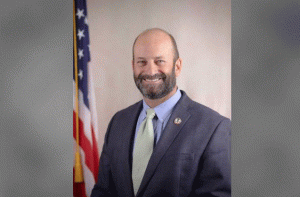 Jack Garamendi

View Photos
San Andreas, CA — The Calaveras County Board of Supervisors approved a new chair and vice chair for 2019.
Jack Garamendi will be the leader for the new year with Merita Callaway the second in command. During public comments, three people spoke, and they were all in support of Garamendi.
Garamendi was skipped over for the position last year, having just previously served as vice chair, when Gary Tofanelli was elected to be the leader in a 3-2 vote. This time Tofanelli moved to appoint Garamendi as the chair and it was seconded by new Supervisor Benjamin Stopper. The vote in favor was 5-0.
Returning Supervisor Callaway, who was elected last year following a four year break, was nominated by Supervisor Stopper to serve as vice chair, and it was seconded by Tofanelli. Board member Dennis Mills appeared disappointed with the pick so he chose to abstain from the vote, and the final roll call was 4-0-1.
After being picked chair, Garamendi called for civility over the next year. Speaking to the audience, he stated, "You have, and I will continue to defend the right, to petition your government. But I will ask that you conduct yourself in a manner which reflects well upon our county and upon yourselves."
He noted that outbursts from the audience may be popular for postings on YouTube and social media, but they rarely influence decision making among county leaders.
2018 was a contentious year in Calaveras County with meetings focused on high profile issues like marijuana rules and regulations, and the threatened recall of multiple members.