CHP Maximum Enforcement Period Starts Today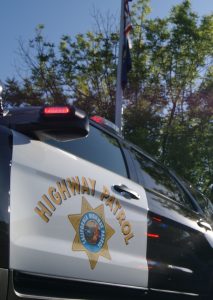 CHP patrol car

View Photos
Sonora, CA — Ahead of the New Year's holiday, the California Highway Patrol will have extra officers on the roadways.
A Maximum Enforcement period starts this evening at six o'clock. Sonora area Officer Joshua McKernan says, "We're going to focus on occupant restraints and speed violations, and especially DUI violations."
The MEP runs through late New Year's Day. Looking ahead to new Year's Eve, Officer McKernan says it is important to identify a designated driver. In addition, temperatures are anticipated to be extra chilly that evening, so drive slowly because roads could be icy.
The Sonora Area CHP had a relatively quiet Christmas MEP. There was only one DUI arrest and no major vehicle collisions.