Update: Tuolumne County Included In Blue Alert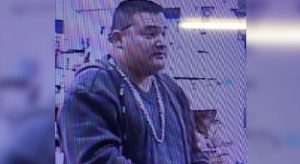 Suspect being sought as part of Blue Alert

View Photos
Update at 5:30 p.m.: Stanislaus County Sheriff's Detectives now add that while working on a tip, they served a search warrant in the 26000 block of River Road just outside of Newman and the truck was found. The suspect is still on the loose. Additional details on the shooting can be viewed below.
Update at 5 p.m.: An update on a man hunt for a suspect that shot and killed a police officer Wednesday morning in Newman, located outside of Modesto. Stanislaus County Sheriff's police now say they have found the suspect's pickup. Investigators are processing the truck for evidence, but the suspect remains on the run. Tuolumne was one of four counties included in a Blue Alert, which asked the public to be on the look out for the suspect and his truck. Further details on the shooting can be viewed below.
Update at 12:55 p.m.: Governor Jerry Brown has ordered the Capitol flags to be flown at half-staff. He issued this statement on the death of Officer Ronil Singh:
"On behalf of all Californians, Anne and I extend our condolences to Corporal Singh's wife, young son, loved ones and colleagues. Our hearts are with the entire community of Newman and law enforcement officers across the state who risk their lives every day to protect and serve the people of California."
Original post at 8:20 a.m.: Newman, CA — Law enforcement officials are looking for a man that shot and killed a police officer in Newman this morning.
Newman is situated near Modesto in Stanislaus County.
Officer Ronil Singh died from gunshot wounds after attempting to pull over a vehicle near the intersection of Merced Street and Eucalyptus Avenue. The Stanislaus County Sheriff's Office has released a photo of the suspect believed to be responsible for the shooting, as well as a vehicle. The gray Dodge Ram pickup truck has paper license plates.
A Blue Alert, signaling that a violent criminal is being sought, has been issued for Stanislaus, Tuolumne, San Joaquin and Merced counties. Anyone that sees the suspect, or the vehicle, should call 911.