Update: Columbia College Faculty Strike Slated for Jan. 14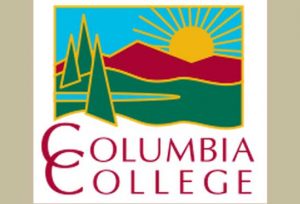 Columbia College logo

View Photos
Update Saturday at 6:30 a.m.: With an offer by the Yosemite Community College District (YCCD) for the two sides to meet, the Yosemite Faculty Association (YFA) still questions why that date is on the last day of the year.

As reported here late yesterday, the YCCD offered a date of Dec. 30th to meet with the YFA's negotiating team and pointed to a state code requiring the two sides to meet at least once after the release of the fact-finding report to discuss its findings and attempt to hammer out an agreement before the districts can unilaterally implement its best and final offer after which the union can strike.
That stance prompted further response from YFA President Jim Sahlman on Friday night. In a written statement he questioned, "The YFA is puzzled as to why the YCCD is waiting to settle our contract.  The YFA is waiting, willing, and ready to meet immediately at any time and at any place–day or night–to settle this contract.  Each day of delay adds uncertainty to our students."
Sahlman also noted, "YFA has offered to start ironing-out specific details of an agreement—which there are many—because this process is going to be time-consuming.  There is much to discuss.  However, the YCCD's strategy seems to be to delay, delay, delay." He advised that the final fact-finding report came on December 19 and calls for a meeting went unanswered by the YCCD Chancellor Henry Chiong Vui Yong with district telling the union there would be no negotiations until the end of the year. Calling it a "dangerous and risky for students" who are left in limbo, Sahlman argues, "If the YCCD is going to risk the educational options for students in Spring 2019, then the students deserve to know whether attending classes in the YCCD serves their best interests.  Otherwise, students may unknowingly be registered for classes that may not materialize next semester."
The initial response from the YCCD regarding the possible faculty strike and additional information on the conflict can be viewed below.
Update at 5:46pm: A strike announcement by community college faculty drew a response and offer to meet before year's end.
Late Friday, Yosemite Community College District (YCCD) officials announced the district is offering to meet Dec. 30 with the YFA's negotiating team. They further stated that YCCD remains hopeful that a fair and responsible agreement can be reached that respects faculty, serves the interest of students and avoids a strike.
The YCCD release points out that California Government Code (section 3548 et seq.) requires the district and YFA to meet and negotiate at least once after the release of the fact-finding report to discuss its findings and attempt to reach agreement and that the parties must exercise this final negotiation opportunity before the district can unilaterally impose its last best final offer or the union can engage in economic activity, including a strike.
Original Post at 4:38pm: Columbia, CA — A  community college faculty strike may be coming soon after the new year begins.
According to Yosemite Faculty Association (YFA) President Jim Sahlman, on Friday, the YFA Executive Board voted to authorize a strike for Jan. 14. Its members are faculty who work at Columbia College and the two Modesto Junior College campuses.
As reported here, YFA members staged a recent protest last month over what they termed as unfair labor practices by Yosemite Community College District (YCCD) officials during increasingly contentious communications between the two groups over ongoing labor contract negotiations.
A notice to YCCD stated that more details will be forthcoming for faculty and then subsequently to the YCCD community, adding that YFA considered it a professional duty to give faculty, staff, and most importantly students as much time as possible to prepare.
The statement went on to say, "YFA has gone three years without a contract and the advisory report has been finalized. We are willing to negotiate now, over the holidays, all day and all night. We are willing to use the advisory report as a guide but will not begin the spring semester without a contract in place when the District even refuses to meet and negotiate."
Officials with YCCD stated Friday that the mediator's fact-finding report will be released Dec. 29 and that YCCD will at that time release a statement.
YFA States Its Position
More of the statement issued by Sahlman on behalf of YFA reads as follows:
"It is with great disappointment that I announce that the District has formally and totally refused to negotiate with YFA over the advisory terms of the fact-finding report during the 10-day period concluding impasse, as provided for under the state bargaining law. Accordingly, the YFA Executive Board has called for a strike for Spring Semester. We have no choice, as the District even refuses to meet during the last window required for negotiations.
"YFA is immediately ready to use the report as a guide to negotiate resolution to this crisis, to act as quickly as possible to ensure students have advanced notice of the state of negotiations and ensure there is ample time to work out any details not covered by the advisory report. The District has refused, despite our entreaties.
"YFA is willing to meet any time at any place, with any District representatives. We want to go over the report with the District as intended and use it as a guide to resolve negotiations as soon as possible, now that we have a roadmap.
"The purpose of the advisory report is to allow the parties to meet and negotiate using the advice of that report, and specifically gives a 10-day final opportunity to do so. After that 10 days, impasse is over and the obligation to negotiate concludes. After 10 days the District may impose its "last, best and final" offer on faculty and refuse to negotiate further."