County Finalizes Contract With New Ag Commissioner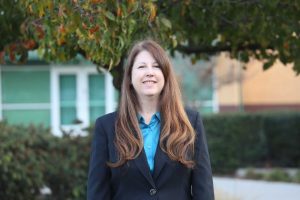 Kelle Schroeder

View Photos
Sonora, CA — The Tuolumne County Supervisors have officially welcomed Kelle Schroeder as the new Agricultural Commissioner, approving a four-year contract.
Under state law the appointment must span four years, and then it goes back up for reconsideration.
Schroeder will receive a starting salary of $104,400 and replace the retiring Gary Stockel. Most recently Schroeder spent 12 years with the Stanislaus County Agricultural Commissioner's Office. She served seven years as an Agricultural/Weights and Measures Inspector and five years as the Deputy Agricultural Commissioner.
The position also includes being the Air Pollution Control Officer, Sealer of Weights and Animal Control Director. Right after approving the contract, Schroeder told the Tuolumne County Supervisors, "I hope to meet your expectations and I'll strive to exceed them."
Her contract was finalized with a 5-0 vote.