Deep Data Dig Delivers 'The Dirt' On the Mother Lode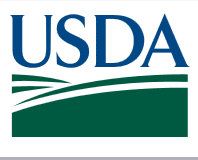 USDA logo

View Photos
Sonora, CA — USDA soil scientists say they now literally have "the dirt" on Tuolumne and Calaveras counties — and are willing to share it for free.
Just out is a new soil survey entitled "Central Sierra Foothills Area, Parts of Tuolumne and Calaveras Counties" (CA360). While the title might be a bit of a sleeper, the work provides the scoop on years of extensive digging, analyzing, and data categorizing, focusing on previously unmapped private lands between the two counties. The deep data dive was possible, of course, through owners' permission.
Besides being an impressive effort and resource, according to lead scientist Theresa Kunch, it is the first soil survey in California to have detailed ecological site information correlated to every soil component. She adds, "The soils that were discovered and the modeling techniques used will be invaluable tools for updating surrounding older surveys — as well as helping our customers make informed land-use decisions."
Useful For Land Management, Development Decisions 
The survey provides landowners with up-to-date classification and interpretation information helpful to local land managers, such as erosion hazard potential and plant species regeneration after wildfire.
Property owners can use the survey data in a range of ways, according to Kunch; examples range from helping manage stocking rates and prescribed grazing, to developing local road and home sites. Scientists can also use the data to study trends such as climate change at the regional or national level.
The data includes a detailed analysis of small samples taken from each soil layer from nearly 2,000 six-foot deep soil pits throughout the survey area that were filled in following the site work. Scientists additionally cataloged each area's plant species and ecology.
According to Cynthia Stiles, director for NRCS Soil Survey Region 2, the publication of CA630 represents what she calls a significant step forward towards the agency's goal of publishing and providing free for public access soil surveys for all private lands in California, and in fact, for the entire nation. To access the survey, click here.