Man Indicted For Allegedly Taking Native American Artifacts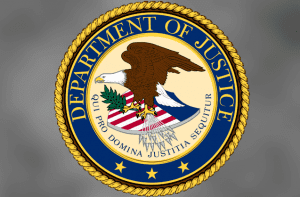 Department of Justice

View Photos
North Fork, CA — A man faces hefty criminal charges after allegedly excavating Native American artifacts in the Sierra Nevada outside the community of North Fork.
A federal grand jury has brought four charges against 31-year-old Vance Franklin Myers of Ahwannee. According to the court documents, back in July of 2015, firefighters came upon an excavated site in the Willow Creek area of the Sierra National Forest that contained human remains, hand tools and a large screen sifting box. The site was believed to have been inhabited by members of the Mono Indian tribe between 500 AD and 1900. In August of 2015 the site was stabilized and rehabilitated, and the artifacts repatriated, after consulting with the Mono tribe.
However, there was illegal excavation and looting at the site in September of 2015 and again in August of 2016. A federal investigation, involving witness statements and photographs, determined that Myers is allegedly responsible. The indictment indicates that he was in possession of stone tools, arrowheads, beads and other items believed to be from the site.
Randy Moore, Regional Forester for the Pacific Southwest Region, says, "We are extremely proud of the Forest Service's role in helping to reduce the theft and destruction of Native American remains and artifacts from national forest lands here in California. Special Agent Michael Grate and the Sierra National Forest are to be commended for their excellent work in bringing this case to justice."
Myers has pleaded not guilty and he has a hearing scheduled for January 28, 2019.
If convicted, he could face a maximum penalty of two years in prison and a $100,000 fine.