Jamestown Construction Signals Motorists Delays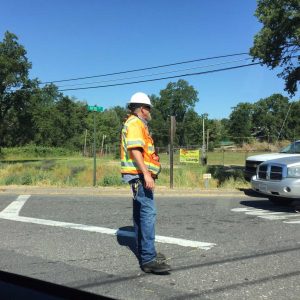 Road work with flagger

View Photos
Jamestown, CA – Motorists can expect traffic delays starting Monday if traveling in the Jamestown area due to a new stoplight being added along Highway 108/49.
The Tuolumne County Board of Supervisors has hired a local contractor, Sierra Mountain Construction, Inc., to handle its "Signalization at 5th Avenue and State Route 108/49 Project." The work involves adding traffic lights at the intersection of 5th Avenue, Highway 108/49 and Jamestown Road. Tuolumne County Road officials provided these details:
Beginning on Monday (Oct. 22) 7 a.m., Jamestown Road from Highway 108/49 to 5th Avenue will be closed to through traffic. Southbound traffic along Jamestown Road will be routed to 5th Avenue via one way traffic with a temporary signal light located at the intersection of 5th Avenue and Jamestown Road. Northbound traffic will use 5th Avenue to continue onto Jamestown Road. One-lane traffic will continue through to November 1st. Detour signs will be in place.
Work is scheduled to take place between the hours of 7 a.m. and 7 p.m. Monday through Friday.
Travelers are reminded to be aware and follow all construction signs or traffic control flaggers in the cone zones. For further details on Caltrans road work each week in the Mother Lode, look for the Road Roundup posted every Sunday morning on myMotherLode.com.