Criminal Threats Landed Sonora Man Behind Bars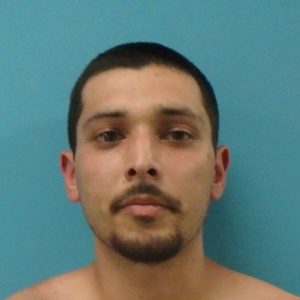 Anthony Crudo

View Photos
Sonora, CA – A Sonora man was arrested after witnesses relayed that he used a hand gesture depicting the firing of a gun during an argument.
Sonora Police Officers were called to the 200 block of Mono Way recently for a report of a disturbance. Once on scene, the victim told officers that her boyfriend 27-year-old Anthony Crudo of Sonora had been drinking and the two got into an argument. She explained that Crudo began yelling at her and threatened to kill her. She was able to run to a neighbor's home and use their phone to call for help. Meanwhile, another neighbor informed Crudo they were also calling the police. While leaving he threatened that he would be back and made a hand movement consistent with cocking a hand gun.
Police say that Crudo attempted to hide from an officer searching for him in the area a short while later, but he was spotted and quickly detained. Crudo was taken into custody for making criminal threats.