Mother Lode Congressman's Bill Seeks Data For Public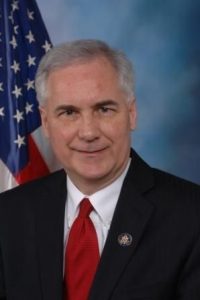 Tom McClintock

View Photos
Sonora, CA – Mother Lode Congressman Tom McClintock's measure that calls for transparency when it comes to determining animals placed on the endangered list is one step closer to becoming law.
H.R. 3608, the Endangered Species Transparency and Reasonableness Act, passed the House Natural Resources Committee on Thursday.
"The legislation will allow the American people to see the data that is being used to make Endangered Species Act (ESA) listing decisions," shared Congressman McClintock.  "This measure opens up the information so that the public can look at it, the science can be debated and challenged, and the best possible decision rendered under the terms of the Endangered Species Act."
The bill also requires all data used prior to any ESA listing decision be disclosed by the federal government. Additionally, the "best available scientific and commercial data" include data provided by affected states, tribes, and local governments must be divulged.
McClintock contends, "Local governments, tribes and states often have a great deal of information on the local conditions and have simply been ignored during previous considerations of listing decisions."
The measure also calls for the U.S. Fish and Wildlife Service to track, post online and report to Congress the funds spent on ESA lawsuits, number of staff dedicated to litigation, attorney's fees and settlement agreements.  Caps would also be placed on legal fees.