Tapping Funding For Water Bills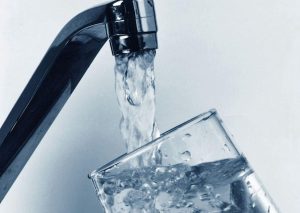 Water From The Faucet

View Photos
San Andreas, CA – Calaveras County Water District officials want to hear from the public to help develop a new Customer Assistance Program designed to provide financial assistance to customers who need one-time or ongoing help paying their bills.
While touring the county to explain the need for a water rate increase, which was recently passed, CCWD's General Manager consistently heard from customers on their difficulties paying their water and sewer bills, according to district spokesperson Joel Metzger. The GM made a promise to set up public workshops to design a program that would provide assistance for those most in need. That first workshop will be held tomorrow (Sept. 27) from 6-7 p.m. at the districts headquarters located at 120 Toma Court in San Andreas.
Metzger details the assistance program goals, "We're partnering with the Resource Connection in order to help identify the need. We need to look at things like, what is the income threshold that would qualify?" He adds that could be 200 percent of the federal poverty guideline for qualifications or perhaps someone who is already part of PG&E's Care Program. The next step, questions Metzger, "What would be a good amount to help people with their bill? Is it $5, $10 or $20, will it be their water and sewer bill or just water?" After that is determined, then there is the question of what customers do they want to include: disabled veterans, seniors on a fixed income, single parents or a one-time crisis payment available to all.
State law (Prop 218) prohibits using revenue from one customer's rates to subsidize rates for another, shares Metzger, so the program must look to non-rate revenue options. For example, hydro power, property tax or lease revenues could be used. The latter, for example, could generate funding by allowing a cell tower to be placed on district property for a monthly fee. CCWD currently gets revenue from all of those options, but it is already committed to its current operating costs. That means new sustainable funding sources would be needed, which Metzger divulged are in the works, explaining, "We do have some irons in the fire. I am optimistic that something is going to reach an agreement and we will have the opportunity to have additional resources coming in." He would not reveal who the district was working with on an agreement and stated that no deals have been struck, but did acknowledge that it was a cell tower type deal. He added that he looks forward to giving an update when it comes to fruition.
Mtezger outlines that the plan is to schedule another public meeting on this topic, which a date has not yet been set. Then the district board members will discuss and develop the program and hopefully approve it in the next couple of months.
Customer participation is key, according to Metzger, who stresses, "Really encourage people to come out and provide their feedback. We want to build the best program that we can for the community and the only way to really do that is to hear from the community and have this be a group effort. So we are hoping for good attendance and people with lots of good ideas."