SB 1 Potential Transportation Projects In Tuolumne County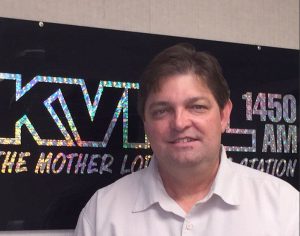 Tuolumne County Transportation Council's Executive Director Darin Grossi

View Photos
Californians will decide whether to repeal the SB 1 gas tax hike in November, and with that known, the Tuolumne County Supervisors requested a presentation on potential projects the money could help fund.
SB 1, signed by Governor Brown in 2017, increased the state's gas tax by 12-cents per gallon and diesel tax by 20-cents per gallon, and also increased vehicle licensing fees. Tuolumne County Transportation Council Executive Director Darin Grossi prepared a list of projects proposed for the county over next 20 years that could benefit from the increased revenue. It was reviewed at yesterday's supervisors meeting. Some of the more short-term efforts that could be funded by SB 1 include installing ramps at the Standard/Peaceful Oak intersection and widening Highway 108/49 to five lanes through the Jamestown corridor.
The biggest project on the horizon that could benefit from SB 1 would be a long talked about north-south connector to extend Greenley Road in Sonora from Lyons Street to Highway 49. Grossi notes, "This is a project that has been a priority for the city and county as a whole going back to the 1980's. In our most recent update of the regional transportation plan we were not able to identify any expected funding through the year 2040. However, with SB 1 providing $250-million a year to a (statewide) congested corridor program, we estimate that this project could be completed in as little as 10-15 years. The state has already dedicated resources to do a congested corridor plan, which is a prerequisite to getting funding from the state." The Greenley north-south connector project would reduce traffic flow on Washington Street.
Other potential projects include intersection improvements at the top of New and Old Priest grades, realignment of the Rockhouse curve on eastbound Highway 108/120, a left turn channelization on Highway 108/49 west of Jamestown, a Highway 49 Tuttletown Curve correction and a South Washington Street/Lime Kiln Road improvement project.
Some of the funding allocated from SB 1 would come via competitive grant processes. In addition, funding specifically earmarked for Tuolumne County from SB 1 is estimated to be around $4-million in the coming years.