Public's Help Need To Help Solve Sonora Stabbing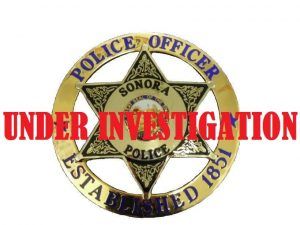 SPD Investigation

View Photos
Sonora, CA — A call from local hospital emergency personnel got an investigation rolling after a man walked into the triage unit with stab wounds.
The incident happened around 1 a.m. on Saturday in Sonora. Staff at Adventists Health Sonora reported to the Sonora Police Department dispatch that they were treating a patient for a possible stab wound. Once at the hospital, officers questioned the 28-year-old male victim regarding a small puncture wound to his neck and a laceration to one of his fingers.
Police share that officers gained little information from the man because he was drunk. The victim could not relay how he got the injuries or identify any suspects. All he did acknowledge was that the attack happened in Sonora.
Police believe that the stabbing might have taken place in the South Washington Street area downtown. They are turning to the public for help to hopefully solve this crime. Anyone who may have witnessed the stabbing or has information about the assault is asked to please call the Sonora Police Department at (209) 532-8141. Luckily, the victim's injuries were non-life threatening.