Hanvelt: Wildfires Underscore Need To Support The Frontlines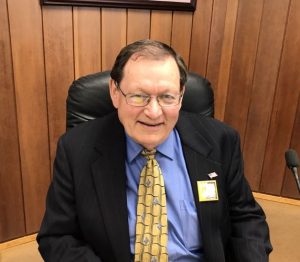 Randy Hanvelt

View Photos
Washington, DC – Tuolumne County Supervisor Randy Hanvelt, and around 40 other county leaders from across the country, will be meeting with members of Congress and the Trump administration this week in Washington, DC.
Hanvelt is in the nation's capital with members of the National Association of Counties, of which, we reported recently that he is the group's chairman of the Public Lands Policy Steering Committee. In that capacity, he has authored a new myMotherLode.com blog entitled "Wildfire's Underscore Need to Support the Frontlines."
He writes about the unique challenges local governments face to help maintain public lands. Roughly 77-percent of Tuolumne County is federally owned. He also writes about the importance of reauthorizing the federal Payments in Lieu of Taxes Act that was first passed in 1976 and is set to expire at the end of this month.
You can read the blog by clicking here.