Sonora Orchard Supply Hardware To Close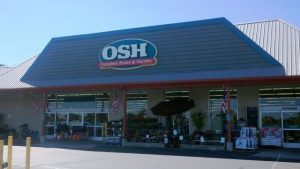 Orchard Supply Hardware Sonora

View Photos
Sonora, CA – After acquiring all Orchard Supply Hardware (OHS) stores in California, Oregon and Florida nationwide five years ago, Lowe's has announced all will close by early next year – including Sonora's.
Company officials made the announcement yesterday citing that it is shutting down all 99 stores to focus on its core home improvement business. Employees, among them 39 at Sonora's store, were told about the decision on yesterday (Tuesday). The company's plan is to shut the doors by the end of its fiscal year, which is February 1.
"While it was a necessary business decision to exit Orchard Supply Hardware, decisions that impact our people are never easy," Lowe's president and CEO Marvin Ellison said in a statement. "We will be providing outplacement services for impacted associates, and they will be given priority status if they choose to apply for other Lowe's positions."
A Sonora store manager referred Clarke Broadcasting to the company's public relations office at Lowe's headquarters in Mooresville, North Carolina. No one had yet responded before the posting of this article. Lowe's will also close a distribution center in Tracy, according to the company.
Orchard Supply Hardware was founded in 1931 in San José and the stores were bought for more than $200-million by Lowe's in June of 2013, as reported here. Shortly after that purchase took place, the company also announced that 22 stores would be shut down, as detailed here, but Sonora's store was able to escape the chopping block that time.