Vegetation Fire Shut Down HWY 49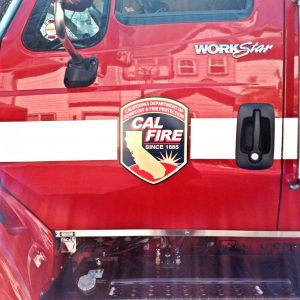 Cal Fire Truck

View Photos
Mokelumne Hill, CA — Firefighters battled a vegetation fire for about an hour early and it shut down Highway 49 early this  morning in Calaveras County.
The flames broke out around 3:20 a.m. at the intersection of Highway 26 in some brush along the side of the highways. Highway 49 was closed  just north of Mokelumne Hill to north of  Big Bar Road for about 20 minutes as equipment and crews worked to extinguish the blaze. Firefighters were able to contain the fire at a 1/4 acre in about an hour, according to CAL Fire dispatch.
The roadway reopened to one-way traffic in about 45 minutes and reopened completely in the 4 o'clock hour. What sparked the fire is under investigation.