Measure J: Highest Expenses Were Pool And Consultant Fees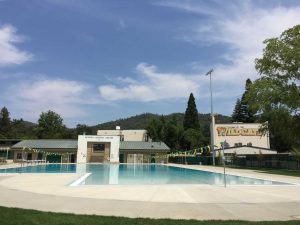 Sonora High School Pool

View Photos
Sonora, CA — The final figures have been tabulated on how the $24-million Measure J bond money was spent to improve the campus infrastructure at Sonora High School.
After reviewing all of the receipts, the financial oversight committee appointed by the district reports that $6,394,710 went to build the new pool and aquatics center, $5,996,322 went to consultant related fees, $4,088,332 to remodel the Humanities building, $3,806,117 to build the new cafeteria building, $2,814,524 to improve the stadium and track and field and $314,000 for new roofing.
When asked about roughly 24-percent of the money going to consultant fees, Superintendent Patrick Chabot acknowledged to Clarke Broadcasting that it was a high figure, and stated that school projects require many steps and review. He noted that the total figure includes legal fees related to the lawsuit filed against building the aquatics center, a second CEQA review that had to be completed after the lawsuit was settled, architectural fees, soil testing, concrete testing, submitting plans for state review, and the other aspects that go into the construction planning process.
Measure J was approved by voters in November of 2012 and all of the projects have now been completed.