Update: Caltrans Truck VS Logging Truck Crash On HWY 49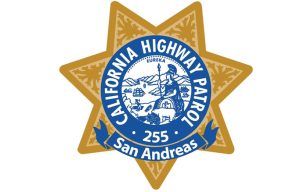 CHP San Andreas Unit logo

View Photos
Update at 9:30 a.m.:  The CHP is reporting that the driver of the Caltrans pickup is being taken via ambulance to a nearby hospital for minor injuries. They add that the logging truck was not carrying a load. Further details on the crash are below.
Original post at 9:10 a.m.: Mokelumne Hill, CA — Emergency crews are heading to a pickup versus a logging truck collision on Highway 49 in the Mokelumne Hill area of Calaveras County.
The San Andreas Unit of the CHP dispatch confirms it is a Caltrans pickup and a logging semi that hit head-on at the Highway 26 intersection. While both vehicle have major front end damage and there is debris on the roadway, according to the CHP, the wreckage is not blocking the lanes, although traffic is slow going and getting backed up.
An ambulance has been called to the scene, but there is no information currently released on  how many individuals are involved in the crash or their injuries. We will keep you updated as more information comes into the news center.