Repairs On Tap For Almost A Dozen Tuolumne County Bridges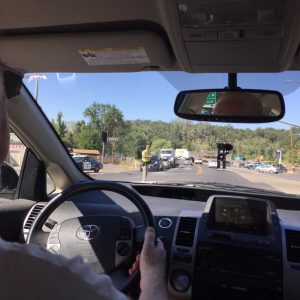 Road work with flaggers

View Photos
Sonora, CA –The "Tuolumne County Bridge Preventative Maintenance Project" construction will begin next week and last into the fall causing possible traffic delays.
American Civil Constructors West Coast, LLC out of the Bay area has been hired by the board of supervisors to conduct preventative maintenance to eleven County bridges. Those include Jacksonville, Jamestown, Ferretti, Wards Ferry, Rock River, Yosemite, South Fork, Horseshoe Bend, Sprague, Clarks Fork roads and Paseo De Los Portales.
The work will begin Monday, June 18th and continue through October 31st. The hours of operation will be between 6 a.m. and 6 p.m. Monday through Friday, but times and days could change during holidays. County road officials ask that motorists watch for construction signs or traffic control personnel in the construction zone and slow down. Travelers could face short delays in those cone zones.
The subcontractors on the job consist of CSS Environmental and Chrisp Company, both also base out of the Bay area, and Dirt Dynasty the lone local outfit based in Valley Springs.