AAA: Memorial Day Travel To Set New State Record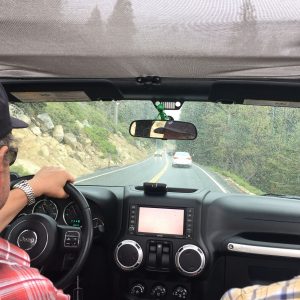 Travel

View Photos
Sonora, CA – Steepening gas prices at the pump are not dampening trip plans one bit as this Memorial Day weekend is on track to set a new Golden State record for travel.
"The highest gas prices since 2014 won't keep travelers home," confides AAA Northern California spokesperson Michael Blasky. "A strong economy and growing consumer confidence are giving Californians all the motivation they need to kick off what we expect to be a busy summer travel season." He adds that Friday afternoon may well be the peak time as travelers and commuters share the roads.
According to AAA's first travel forecast of the summer, nearly 5.2 million Californians are projected to travel over the course of the long weekend. The estimate is up 5.3 percent from last year's 4.8 million, which at the time represented a six percent surge from 2016's forecast. This year's state estimate — the seventh straight year for the numbers to rise — is also the highest number for travel on record for the holiday. Nationally, it is the fourth consecutive year of growth for the national estimate, which this year is 41.5 million, reflecting a five percent rise. In fact, nationwide, it is stacking up to be the busiest for travel in more than a dozen years.
The Scoop On In-state Road Travel, Gas Prices
Of Californians on the move over the Memorial Day travel holiday – which is considered Thursday through Monday — more than 4.3 million or 88 percent will be road tripping. They will also be paying the most expensive prices over the period that they have seen in four years due to high crude oil costs, record demand, and a shrinking global supply.
Currently, on the myMotherLode.com Gas Prices listings for the lowest gas, the range for Sonora area stations is running between $3.39 and $3.76 per gallon of regular unleaded gasoline. Reported prices in San Andreas are ranging between 3.55 and 3.69. As reported here, during last year's Memorial Day holiday weekend, recorded prices for Sonora and San Andreas were respectively ranging between $2.81 to $3.19, and $3.04 and $3.29.
Blasky says the good news for travelers this holiday is that prices for car rentals and most mid-range hotels are respectively 11 and 14 percent less than last year at this time.