Opinions Wanted On Sonora High's Next Superintendent Selection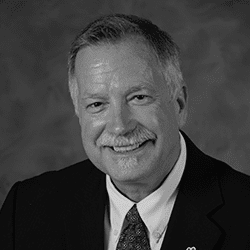 Patrick Chabot

View Photos
Sonora, CA – Sonora Union High School is looking to the public for input on what qualities a superintendent candidate should possess to be chosen for the post.
The District Board of Trustees has initiated a search for the next superintendent. Today it sent out an invite to students, teachers, staff, parents and community leaders asking for their feedback. As reported here, current superintendent Pat Chabot announced his retirement earlier this month after serving in different capacities at the school for 25 years. The board wants stakeholders to meet with a consultant and give their opinions to aid in determining the desired qualities of the next superintendent.
Those unable to attend the forum can still have their voices heard by filling out an online Stakeholder Input Survey before to June 8th. Click here for the survey form.
The school provided this schedule for the two forum days:
Tuesday, May 29
12:30-1:00 pm Students …………………………………………….Library
1:30-2:30 pm Administration/Management ………………..FL-1
(Ben Howell, Karen Sells, Roy Morlan, Robert Mayben, Gail Staggs,
Dana Vaccarezza, Gilbert Hammerbeck, Chet White)
3:30-4:30 pm Certificated …………………………………………Library
4:45-5:15 pm Dinner Break
5:30-6:30 pm Booster Clubs/Site Council/Coaches………..Library
(Band Boosters, FFA/Ag Advisory Committee, Ag Boosters, Site Council,
Athletic Coaches)
6:30-7:30 pm Parents/Guardians/Community Members/Committees…. Library
(District Advisory Committee, Citizen's Oversight Committee, Tuolumne
County Arts Alliance, KAAD Radio)
Friday, June 1
9:30-10:30 am Confidential ………………………………………..FL-1
10:45-11:45 am Classified ……………………………………………FL-1
(Transportation, Cafeteria)
12:00-12:45 pm Lunch Break
1:00-2:00 pm City Officials ……………………………………….FL-1
(Mayor, City Manager, Police Chief, Fire Chief, County Supt, County Board)
2:15-3:15 pm Foundations/Financial Contributors ………..FL-1
(SHS Foundation, Sonora Area Foundation, Sr Scholarship Donators)
3:30-4:30 pm Classified ……………………………………………FL-1
(Paraprofessionals, Admin Office Staff, M&O Staff, Campus Supervisors,
Alt Ed Staff)