Sonora High Superintendent Chabot Announces Retirement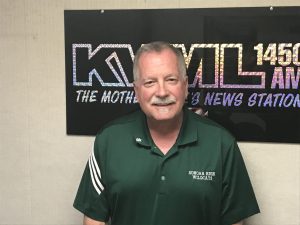 Patrick Chabot

View Photos
Sonora, CA — The leader of the Sonora Union High School District will be leaving at the end of the school year.
Superintendent Patrick Chabot announced his upcoming retirement at last night's school board meeting. His letter notes that he has spent 25 years in the district, serving as math teacher, department chair, swim coach, vice principal, assistant principal, associate principal, principal and the last three years as superintendent. He concludes, stating, "Sonora High is the best school and has the most amazing students and the finest staff. This school has helped my wife and I raise and educate our three daughters. I am forever grateful for that, and all the fond memories. I look forward to spending more time with my wife and family and especially my grandchildren."
Chabot joins other local high school superintendents also planning to retire in the coming months, Robert Griffith at Summerville and Dave Urquhart in the Big Oak Flat Groveland Unified School District. Tuolumne County Superintendent of Schools Margie Bulkin will retire at the end of the calendar year.