Man Arrested For Child Cruelty, Threats At Grocery Store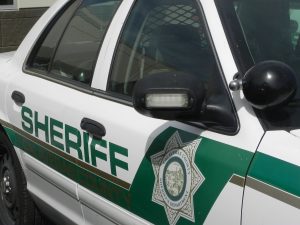 Calaveras County Sheriff

View Photos
San Andreas, CA – Two felony charges were initiated against an inebriated man who several shoppers saw hitting and terrorizing a young child in a grocery store parking lot.
According to Calaveras County Sheriff's spokesperson Sgt. Rachelle Whiting, deputies responded around 4:30 p.m. Sunday to the MarVal store parking lot in Valley Springs after witnesses reported to dispatch that a male, while sitting inside a parked car, was loudly threatening and striking a young male child with him.
The suspect was later identified as 37 year old Stewart Blanton of Linden. Sgt. Whiting states that prior to the deputies' arrival, one of the witnesses intervened, took the five-year-old out of the car, and was able to locate his mother inside the store. Deputies and a child protective services social worker subsequently conducted interviews with the victim, his mother and witnesses. Blanton, who was located nearby, was arrested for public intoxication as well as child cruelty and making criminal threats.