Convict Nabbed With Assault Weapon, Drugs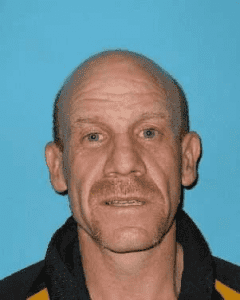 Sean Burdan TCSO Booking Photo

View Photos
Sonora, CA — A felon found with an AR-15 rifle that he allegedly acquired in a trade for drugs is back behind bars following a warrant search of his Sonora home.
Tuolumne County Sheriff's spokesperson Sgt. Andrea Benson says the warrant, served Tuesday night at the Ayba Street residence of 45-year-old Sean Burdan, yielded the firearm along with 1.8 grams of methamphetamine, meth smoking pipes, a digital scale and a honey butane oil extraction tube.
After admitting that all the items did indeed belong to him, Burdan was arrested and booked into the Tuolumne County Jail for possession of an assault weapon; felon in possession of a firearm; also for possession of a controlled substance and drug paraphernalia.