Thieves Steal Over $900K Plus In FFA State Convention Gear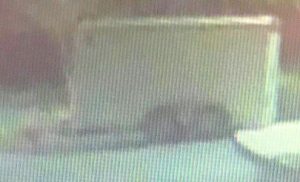 Stolen Wells Cargo Trailer, license plate number 4KJ1127

View Photos
Galt, CA – On its Facebook page, Future Farmers of America (FFA) officials are asking that the public be on the lookout for white Wells Cargo Trailer with license plate number 4KJ1127, that was stolen from its center in Galt Tuesday night.
Executive Director Matt Patton relays, "Someone at 3 o'clock in the morning pulled into our parking lot, broke the lock on the trailer, loaded the trailer and drove away with it."
Besides the cost of the trailer Patton estimates that more than $130,000 worth of gear and awards for the groups 90th Annual California FFA Convention being held in Anaheim this weekend was nabbed. In addition, Disney theme park tickets totaling $800,000. Patton relays, "All the materials for that conference and all the registration paper work, merchandise for the store, audio visual equipment, computer tablets, in addition to 8,000 tickets to Disney's California's Adventure Land was in the cargo trailer ready to be picked up and driven to southern California."
Patton stresses that no personal student information was inside the trailer. He adds that Disney is canceling the tickets and issuing new ones while all the vendors are doing rush orders to print new material for the conference.
Police gave this description of the truck, seen in the image box picture along with the trailer, as possibly a dark color Ford Ranger extended cab pickup. Anyone spotting the truck or trailer or who may have details of the theft are asked to contact the Galt Police Department at (209) 366-7000.
Vowing that the convention will still go on this weekend, Patton pleads, "We just really want the contents and the trailer itself back as soon as possible," noting that it is the state's 89,000 FFA student members who are the victims of this crime.